JYJ3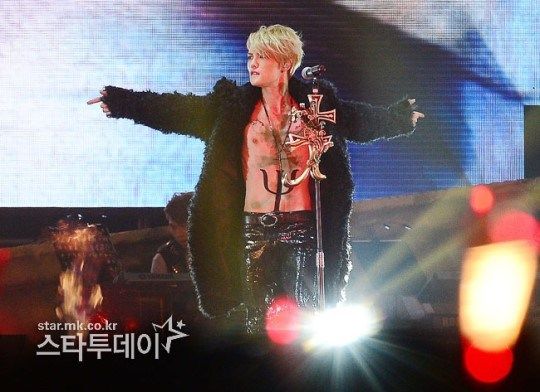 You are making a misjudgment if you think a Korean idol star's 10-year career is nothing but a number. The power of a seasoned singer Kim Jaejoong, who transformed from pop dance singer to singer-songwriter and then to rock star, was as fierce as that.
On the 3rd, in Samseong-dong COEX, Seoul, at 6:00 PM, '2013 Kim Jae Joong 1st Album Asia Tour Concert' was held to celebrate Kim Jaejoong's 1st full solo album release.
The concerts that mobilized 14,000 for two days filling 7000 seats packed to capacity made me fully realize how big Kim Jaejoong's "Star Power" is. On the walls of the concert hall, huge banners were put up, which say "We Warn You Kim Jaejoong. It's Been Only 10 Years. Never Think of Getting Away From Us", "Congratulations to Ourselves for Contract Extension of Following You", etc.
Speaking the conclusion first, as a result of my watching his two and a…
View original post 693 more words