JYJ3
The eyes of Daruma are often blank when sold.
The recipient of the doll fills in one eye upon setting the goal, then the other upon fulfilling it.

[TRANS] My wish is fulfilled [with] the Daruma tumbler I received from a friend. After that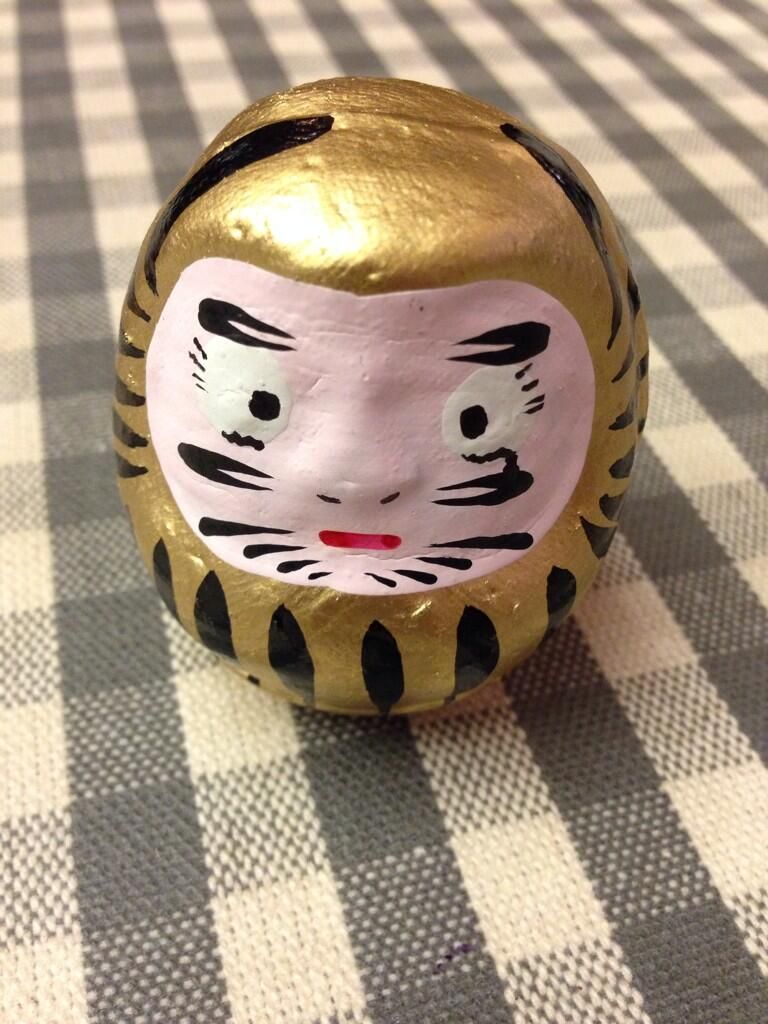 [TRANS] Challenge with manager in stacking up sugar cubes..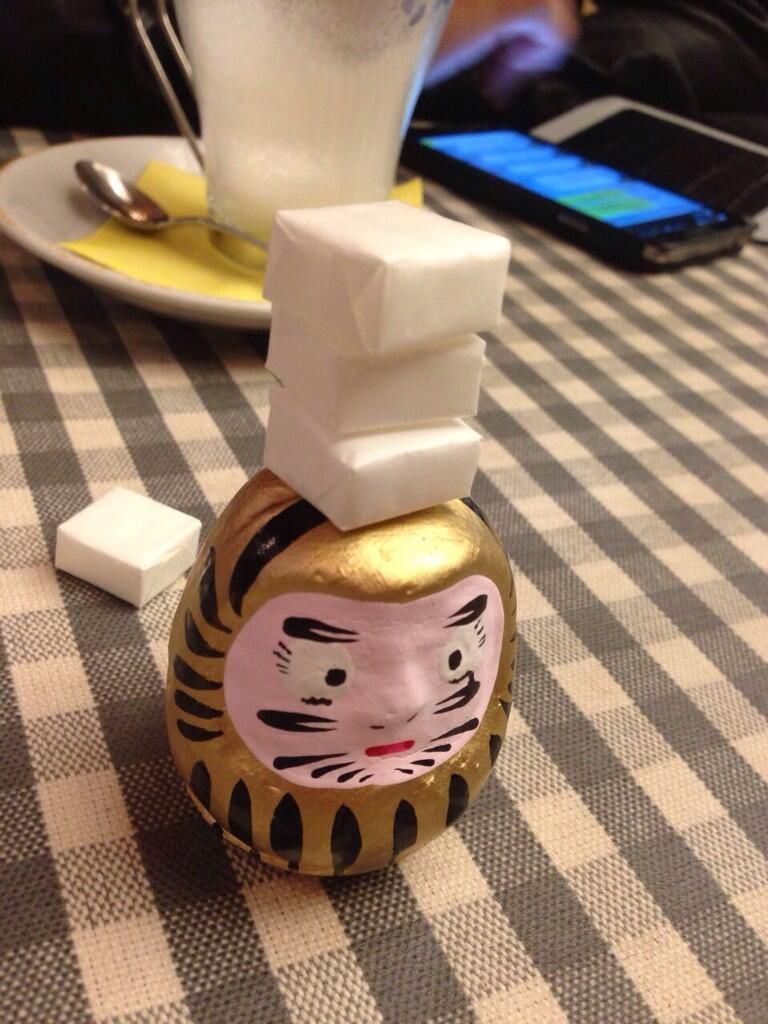 View original post 77 more words